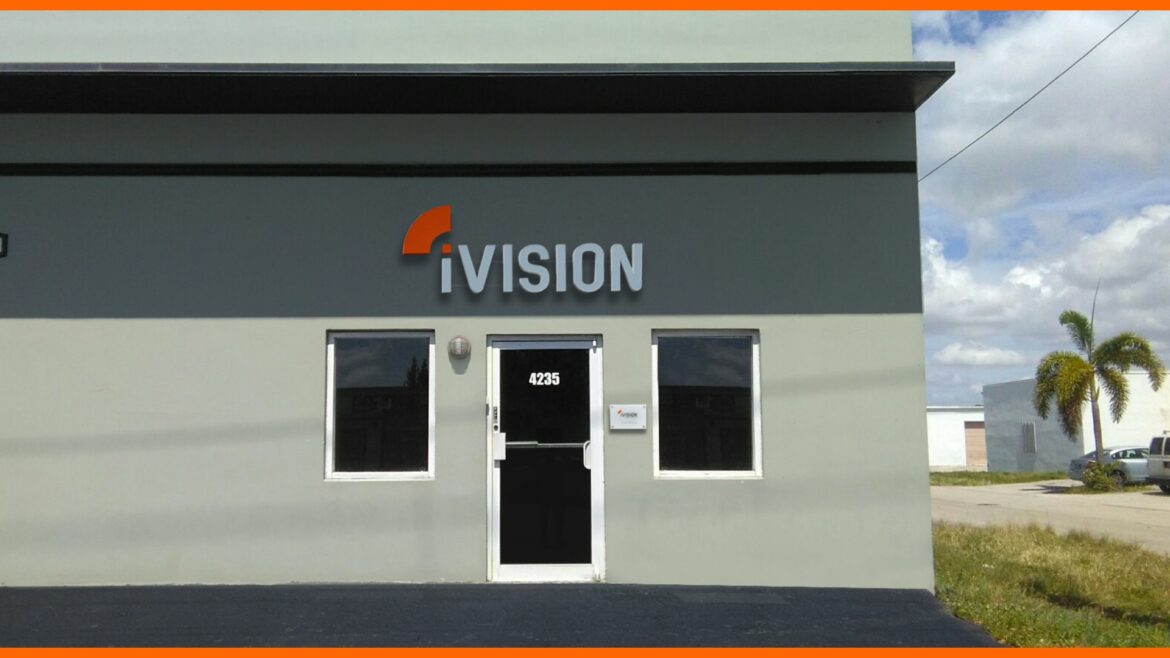 Did you know that iVision Vacuum also has a branch in the United States? In this article, we want to take you with us to discover our American branch. So buckle up and let's go!
2016: Birth of iVision Industrial Vacuum LLC
iVision Vacuum srl was born in 2010: after only 6 years of activity, the volume of requests coming from the American continent is so high that the owner, Andrea Alessandrini, decides to open an office in America. In fact, the processing of metal and the industrial network that comes from it represent a thriving market here, generating more and more requests for our most advanced industrial vacuum cleaners.
Always looking for new tools to optimize production processes at best, American entrepreneurs have immediately appreciated the technological innovation of our industrial vacuum cleaners, also recognizing a high product engineering, a particular care in aesthetic research and the added value of Made in Italy.
After several researches, the perfect place for our branch was identified in Miami, Florida, Fort Lauderdale to be precise. The port of Miami, in fact, is configured as a very important hub for international trade, facilitating the logistics of import-export activities.
A production plant covering almost 600 square meters: this is where our vacuum cleaners are stored, in accordance with the standards of the American market. This means that all of our industrial vacuum cleaners are certified according to UL/CSA standards and NFPA 484 specifications, as well as voltages and frequencies comply with US/Canada market standards.
Part of this 600-square-meters plant is dedicated to finished products: the showroom allows customers to experience first-hand the quality and innovation of iVision Vacuum products. In addition, the stock of finished products allows us to minimize customer waiting time, as we can quickly ship anywhere in the American continent. In addition, all of our vacuum cleaners are tested and ready to use, with no installation required.
Another area is dedicated to spare parts and consumables, to guarantee customers immediate responsiveness in case of breakdowns or sudden failures. Thanks to our branch in Florida, we are able to ship spare parts such as filters, gaskets, suction hoses and much more throughout the Americas within 48 hours maximum.
In addition to the logistical advantages, iVision's U.S. branch allows us to take greater care of our overseas customers. Indeed, time zone and physical distance were obstacles that could no longer be ignored, given the huge market demands. Thanks to our physical presence in the U.S., we are able to offer our services in a shorter timeframe, accepting customer requests and processing them within a maximum of two business days.
Our presence on the territory also allows us to design new strategic assets, manage directly the commercial activities at local level and provide a complete sales assistance. This brings a considerable advantage, which translates into 360-degree customer care, before, during and after the sale. Moreover, given the uncertainty of recent times related to the timing of transport of raw materials, having a warehouse ready for delivery represents an added value compared to the competition.
Are you an overseas customer? Are you looking for state-of-the-art, American-standard industrial vacuums for your company in the USA? Contact us to receive a free quote from our sales representatives at iVision Industrial Vacuum LLC!