SPECIAL KIT FOR FLOOR CLEANING
HI-TECH VACUUM
For floor cleaning, iVision has developed a specific kit with a fixed brush positioned on the front part of the vacuum with a handle for manuevering.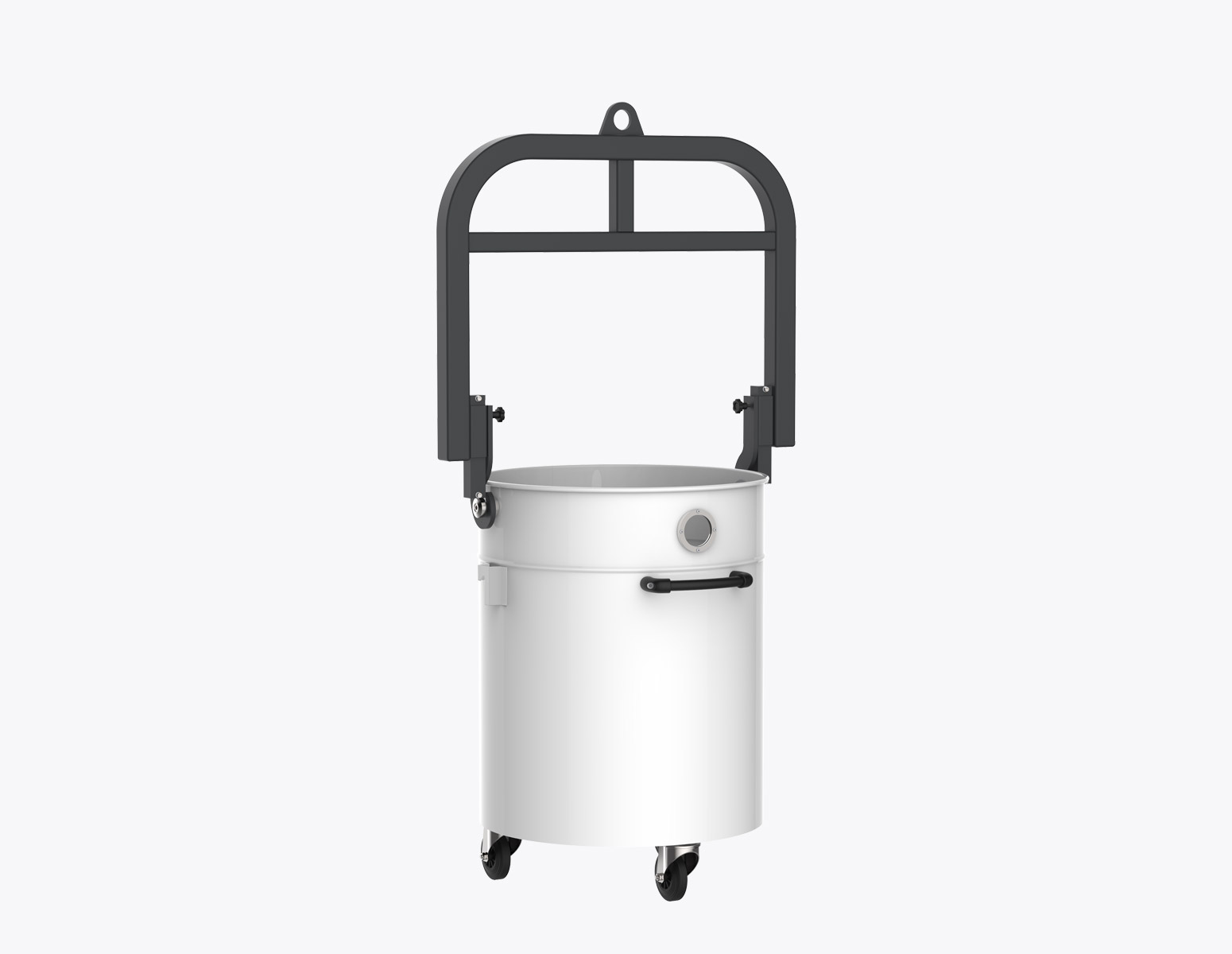 Accessories
HI-TECH VACUUM
The lifting device is used for emptying the 100 Lt (iV2 model) or the 160 Lt (iV3 model) chip container with the use of a forklift.
The operators do not have to make any effort for the emptying process.
At the sides of the collecting containers there are two hooks for the lifting kit to be connected to, which in turn is lifted from the truck by a chain.