EXTRUSION 38
EXTRUSION 38
INDUSTRIAL VACUUM CLEANERS FOR METAL & PVC CHIPS
The 38 vacuum cleaners of the Extrusion line are the most compact of the iVision range.
They are used together with small single -head saws with low production of chips and dust, as they are ideal for the collection of light materials such as PVC, aluminum and other light alloys.
The compact dimensions of the Extrusion 38 allow the operator to move with agility in confined spaces while maintaining an excellent quality standard in terms of suction and filtration efficiency efficiency.
Thanks to the three-phase motors these vacuums cleaners can safely work continuously with minimal maintenance.
REQUEST A FREE QUOTATION
TALK TO A CONSULTANT
Go back
STANDARD BASIC SUPPLY
High flow centrifugal fans up to 1200 m³ / h
Completely steel structure
Non-marking swivel wheels with parking brake
M class polyester bag filter
Detachable container with wheels
Container capacity 38 liters
External exhaust with silencer
Pneumatic filter shaker
Use and maintenance manual
C.E. certification
Motor overload protector
Electric cable 8 mt

The vacuum cleaner can also be supplied with ATEX-Zone 22 certifcation for explosive atmospheres. More info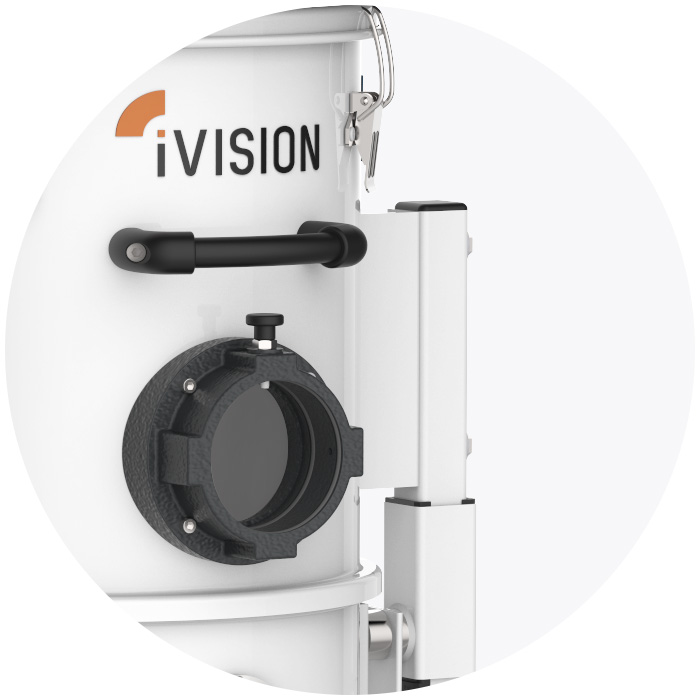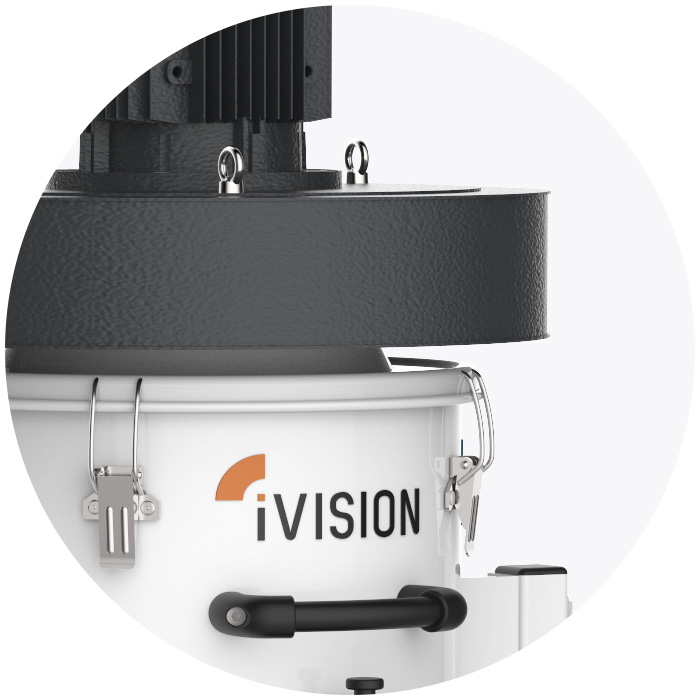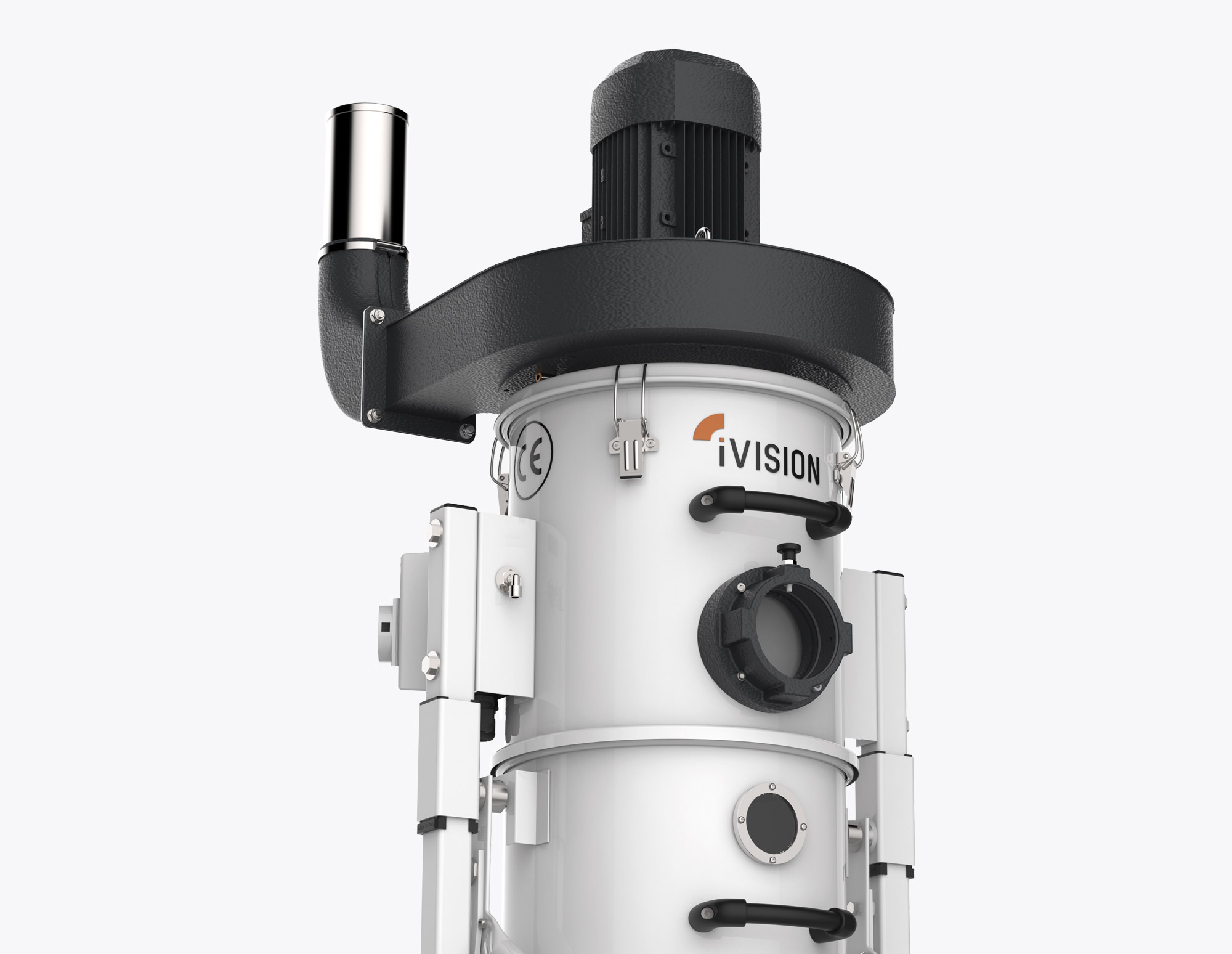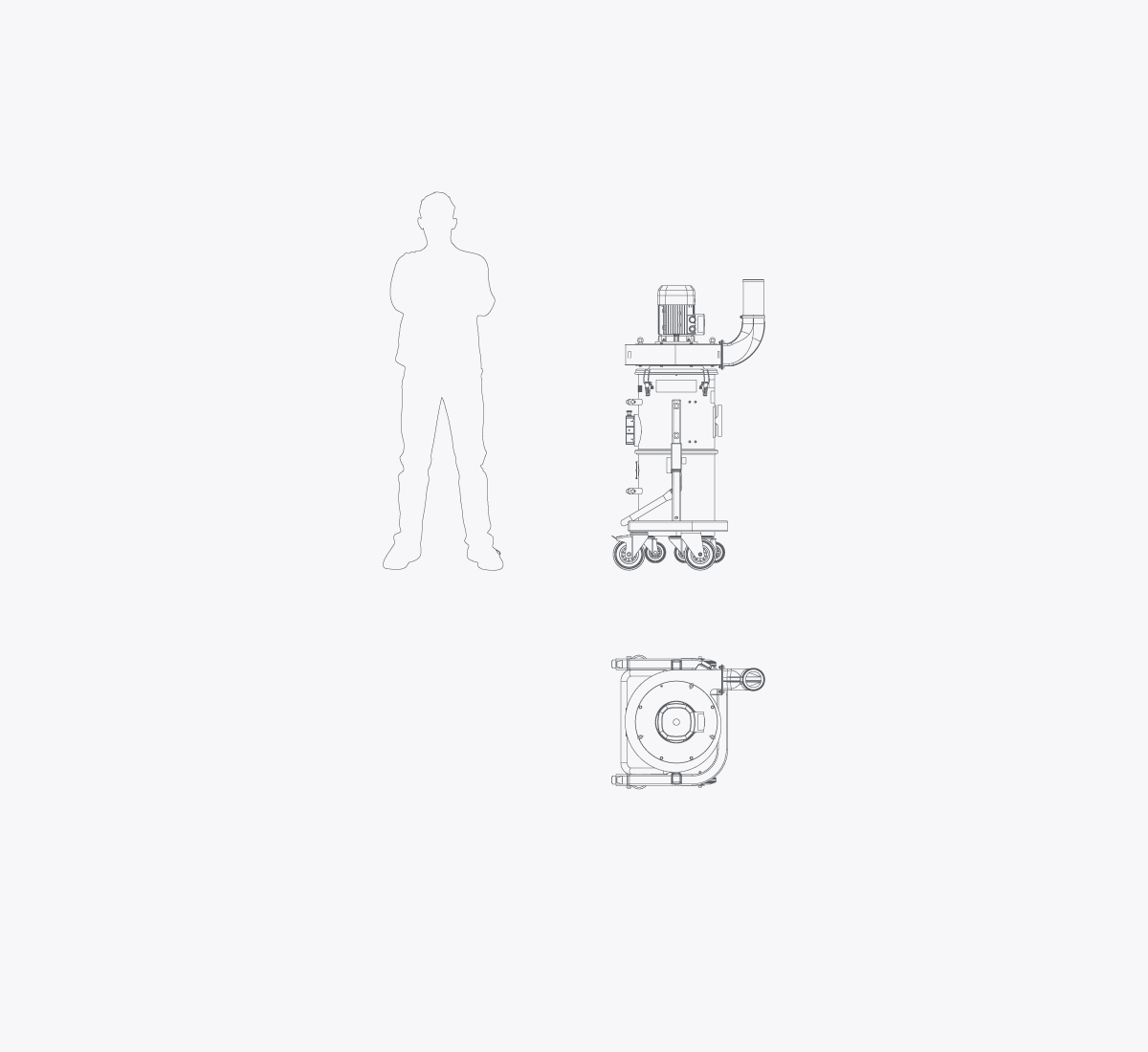 Accessories

HI-TECH VACUUM

Filter cleaning with a pneumatic piston requires being connected to an air adapter from 6-8 bar and via a pressure regulator that can vary the intensity of the sliding of the piston. • To effectively clean the filters mounted inside the vacuum, the vertical piston filter cleaning system was developed. Through a manual selector (semiautomatic solution) or by a timer (automatic version) a pneumatic piston acts from the bottom of the filter, shaking it intensely in a way that ensures that the chips or the dust transferred to the outside of the filter fall into the collection tank, permitting in this way the continued optimal functioning of the filter. • Vertical piston cleaning of the filter is recommended for any type of application, as it significantly improves the cleaning of the filter compared to the vibrating motor standard version. • Vertical piston cleaning of the filter, especially in its automatic version, becomes mandatory in the suctioning of fine dust that can clog the filter rapidly. In the case of large and heavy chips, this system is not mandatory, but for light or volatile material, yes! • The principal advantage of this system comes from the greater efficiency in the incisiveness of the shaking of the filter with a piston. Another advantage is the use of this system in its automatic version, shaking the filter every time that the motor is turned off, eliminating the typical problem of the reliability of the operator, who usually has to remember to turn on the cleaning of the filter.